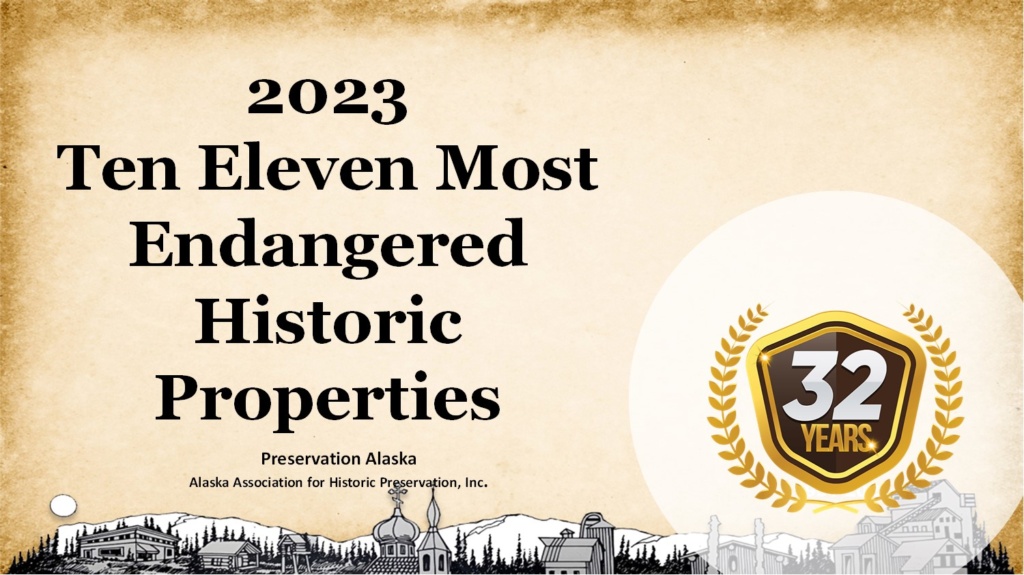 Preservation Alaska has compiled this annual list for over 30 years (since 1991).  The Ten Most Endangered Historic Properties list is announced the first Sunday of May during Historic Preservation Month. This year it will be announced on April 30. The list is intended to bring public awareness to Alaska's architectural and cultural treasures that are threatened by destruction or irreversible damage. Heightened awareness often leads to increased support for the conservation of endangered historic properties, which are state assets important to tourism, economic development, and the heritage of Alaska.
The list is the first step to participate in the Ten Most Endangered Grant Program, which funds hands-on preservation work on endangered properties and serves as seed money to leverage funding from other sources. Properties listed on the 2023 list will be eligible to apply for these matching grants, which are made possible through generous donations to the grant program from private individuals and organizations which support these preservation efforts.
Ten Most Endandered Historic Properties Grant Program
Preservation Alaska (Alaska Association for Historic Preservation, Inc.) has provided for the establishment, operation, and administration of the Ten Endangered Properties Preservation Grants program. This grant program is intended to provide funding to properties identified as the ten most endangered historic properties in the state – assets important to tourism, economic development and the cultural heritage of Alaska.
Grants under this program are to be distributed to successful applicants for use in stabilization, pre-construction, or construction activities focused on the preservation of the properties with the aim to remove the causes which endanger them.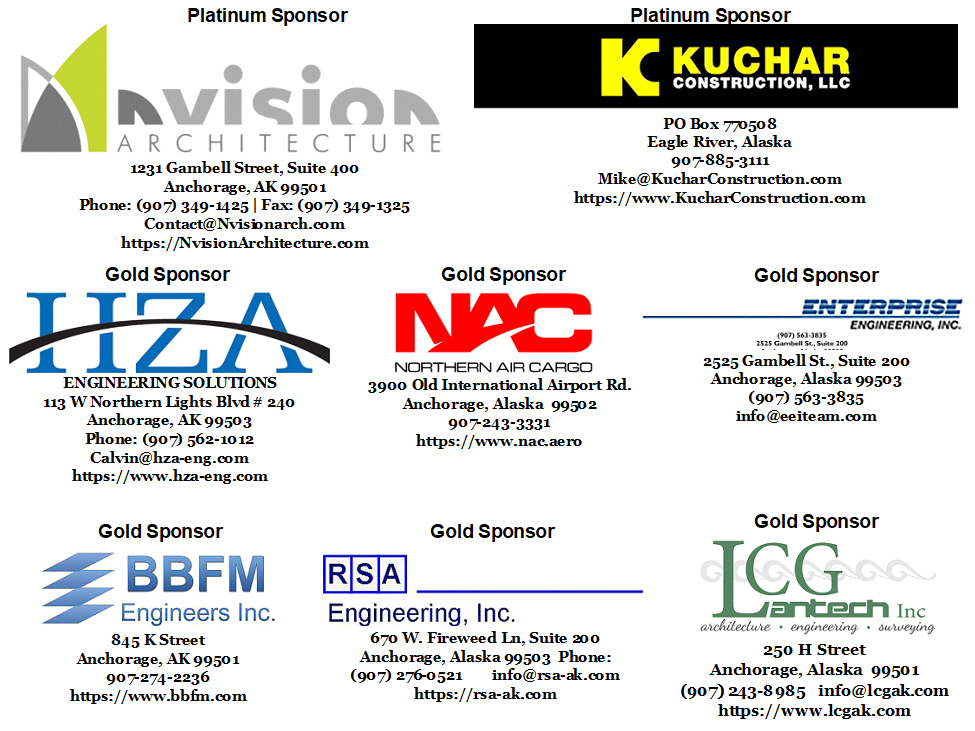 If you are interested in becoming a sponsor of the grant program or a donor, please contact us at 907-929-9870 or [email protected]
---

There is also an annual national
11 Most Endangered Historic Properties list
that is announced.